CPO vs Used
The Difference Between Certified Pre-owned Cars and Used Cars
---
A used car had at least one owner in the past. Its price can vary greatly depending on its make, model, year, and condition. The condition of a used car is one of the main considerations for used car buyers. Compared to a poorly cared-for car, a properly maintained car is more likely to operate well for a longer time with fewer problems and repairs, making it a more worthwhile investment. Depending on its age, a used car may or may not be under warranty.
What Is a Certified Pre-Owned Car?
A certified pre-owned car is a factory-certified used car that's available for purchase at a dealership of the same brand. Usually, it's an accident-free, gently used, and a low-mileage car that's only a few years old. It's different from an ordinary used car in that it comes with warranty coverage from the original manufacturer. This type of car is highly reliable because it has been properly inspected and repaired to achieve a "like-new" condition.
Different auto manufacturers set different requirements for certified pre-owned cars. Selected cars will undergo the automaker's multi-Point Quality Assurance Inspection and then receive a CARFAX History Report. After they've passed the certification test, they'll receive warranty coverage, which may include a limited comprehensive warranty, a limited powertrain warranty, or roadside assistance.
Pros and Cons of Certified Pre-Owned Cars
If you want to have greater peace of mind, you'll be better off getting a certified pre-owned car. However, this type of car also has a number of drawbacks. The following are the pros and cons of buying a certified pre-owned car:
Pros
Warranty coverage: Unlike a used car, a certified pre-owned car comes with warranty coverage from its manufacturer as a form of quality assurance, which is probably its most compelling benefit. While the warranty is valid, you can have your car repaired at your local used car dealership for free if it experiences any problems.
Thorough inspection: You can expect your certified pre-owned car to be free of problems for quite some time after you drive it off the lot. This is because the dealership has thoroughly inspected the car and fixed any issues they detected.
Like new, low-mileage cars: All certified pre-owned cars are usually less than 6 years old and with less than 80,000 miles, though some manufacturers will accept cars with more miles on the odometer. As such, they'll be able to serve you well for many more years, giving you great value for your money.
Cons
Higher price: A dealership spends a substantial amount of time, effort, and money to ensure a certified pre-owned car is in tip-top condition. It also offers to repair any problems that occur in the next few years or thousands of miles. The extra work and cost that go into the car make it more expensive than a similar non-certified used car.

Limited choices: Due to the low-mileage requirements and stringent inspection, only a limited number of used cars make the certified pre-owned grade. Therefore, you'll likely have fewer options available if you want to purchase a certified used car.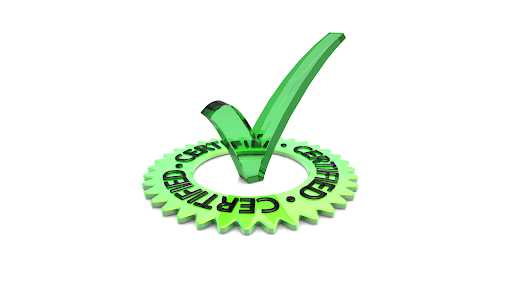 Now that you know the differences between a used car and a certified pre-owned car, you're in a better position to decide which one is a more suitable option for you. Regardless of your choice, you can find plenty of high-quality cars at Step One Pensacola. Contact us today to schedule a test drive or stop by our used car dealership.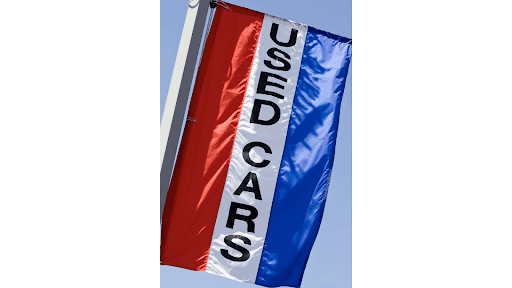 Pros and Cons of Certified Used Cars
The choice between a used car and a certified pre-owned car depends on your personal needs and budget. The best way to make an informed buying decision is to look at their benefits and weaknesses. Below are the pros and cons of used cars:
Pros
Lower price: An ordinary used car can be hundreds or even thousands of dollars cheaper than a certified pre-owned car of the same make, model, and year. As such, it may be a more attractive option if you have a tight budget. Even if you can afford a certain certified pre-owned car, you can get a better used car from the same manufacturer, such as a higher trim level or a more expensive model.
More options: Another benefit of buying a used car is that you'll have more options available. You can find just about any model or trim level at your local dealership. You may even have many choices for a particular model. Certified pre-owned cars, on the other hand, are scarcer because not many cars are able to pass the stringent certification test.
Cons
Higher risk: One of the main problems with buying a used car is that you don't really know what you're getting. A car that appears fine on the outside may have hidden problems that can be expensive to fix. Since it doesn't have to meet any quality standards, a used car can be in any condition. However, you can find out if a certain car is worth buying by hiring a mechanic to inspect it.

No warranty: If the manufacturer's warranty on the used car you're buying has expired, you have to be prepared to pay any repair bills out of your own pocket if something goes wrong in the future.
Higher financing rate: If you need financing to purchase a used car, you'll likely have to pay a higher interest rate. This is because it's more difficult to predict the value of a used car several years down the line.